by Jennifer Porterfield
|
Last Updated:
March 20, 2021
As an Amazon Associate, I earn from qualifying purchases at no extra cost to you. Thank You for your support.
Professionals working in big offices do not have it easy – maybe a little easier than others but not all that easy! When multiple people are working in cubicles and compact places, it can create various challenges in the workplace. Space is less and the furniture that can fit is also pretty small with a constant complaint of too much noise. This can not only be very disturbing but also harm your office work.
Many professionals have agreed to the fact that unwanted noise can be a detrimental factor contributing to wrong work being done or unacceptable quality. All such office workers crave for a soundproof cubicle. One of the benefits of cubicle soundproofing is the reduction of noise which goes outside a person's cubicle.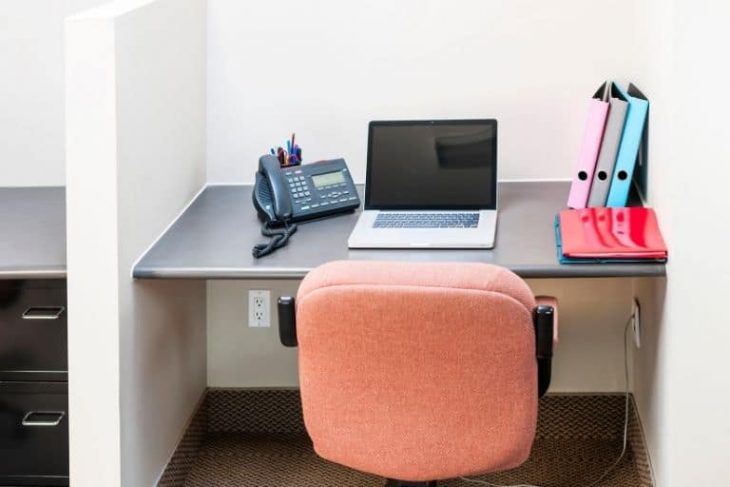 This can benefit by ensuring privacy for all workers and in the end, produce better work and efficiency. There are various ways available on the internet to soundproof a cubicle, but without any guarantee that any of them will work. So, we bring to you some of the best and verified techniques to ensure cubicle noise cancellation or even have a completely soundproof cubicle.
Table of Contents
How to Soundproof a Cubicle (Soundproofing Office Cubicle)
Best Ways to Soundproof a Cubicle
Use Wall Hangings
Carpeting the Floors
Install Acoustic Tiles/Acoustic Panels
Elongating the Cubicle Walls
Privacy Doors
Use White Noise Machines
Use Noise Canceling Headphones
Use Soft Furniture
Changing positions of workers
Increased Awareness
1. Use Wall Hangings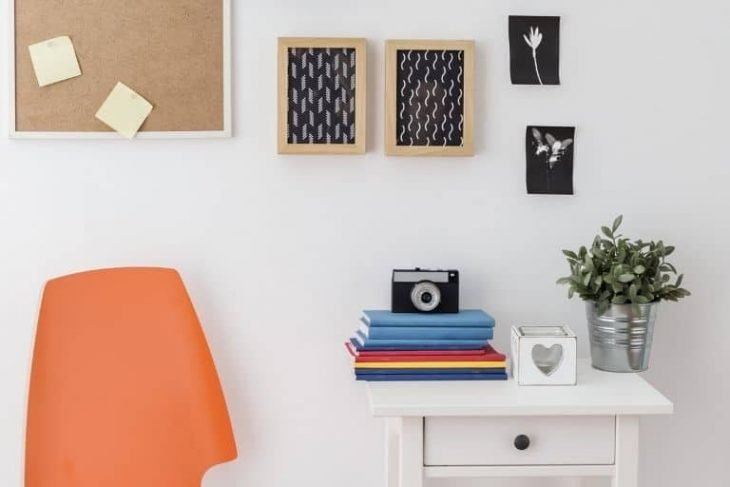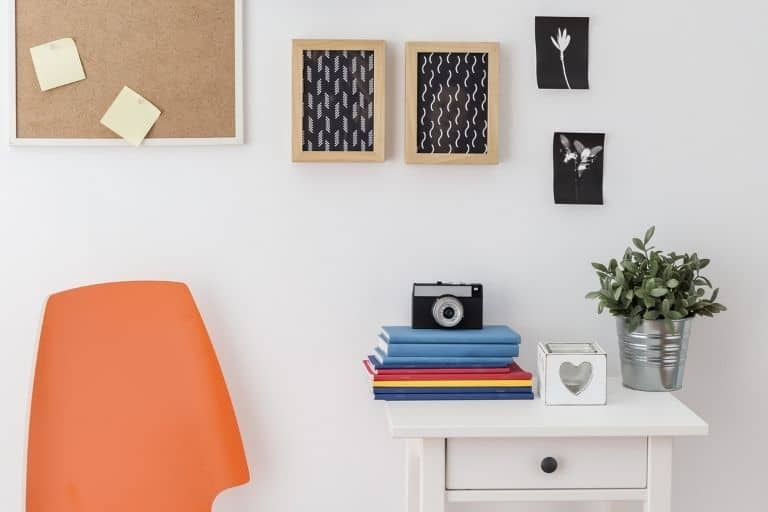 This is probably the most affordable and convenient method of cubicle soundproofing. All you need to do is find some thick hangings for your wall and put them up. It is preferred that you cover the entire wall for a better experience. For options in wall hangings, you may opt for fabric hangings such as noise-reducing soundproof blankets or noise cancelling curtains and some users also prefer thick paintings.
Cloth material hangings have also become popular and do the required work. A major benefit of putting up wall hangings is, that along with soundproof cubicle walls at low costs, it adds to the aesthetic outlook of your office cubicle. You can put up some motivating quotes or even designer stuff that inspires you to work on your cubicle walls. The only downside of this technique is its limited impact. This means that it can be useful for low or medium noise but not for excessive noise!
2. Carpeting the Floors
Mohawk Home 8' x 10' 1/4 Rug Pad 100% Felt Protective...
PLUSH FELT CUSHION: Choose from three thickness options - 1/4", 3/8", and 1/2" - offering various...
RECOMMENDED USE: This FELT ONLY rug pad is not intended to stop area rugs from slipping. These rug...
LONG-LASTING PROTECTION: The durable felt protects your flooring from long-term damage, such as...
EXTEND LIFE OF RUG: Prevents area rugs from creasing, bunching, and wrinkling, and keeps your rug...
Last update on 2023-12-11 / Affiliate links / Images from Amazon Product Advertising API
This is another useful technique and is one of the easiest ways of insulating the floor. Insulated floors can be supremely useful for having a soundproof cubicle. This is the most preferred technique for reducing echoes and also removing the irritating sound of shoes or heels.
A downside of this is that this technique can have less effect on the sounds of music or other people talking just outside your office cubicle. Another note of caution is to have your entire office carpeted instead of just your office cubicle for a lasting impact. Sometimes this task can get a bit costly and therefore, a solution for this is to start to buy purchasing rugs or readymade carpets for your cubicles.
3. Install Acoustic Tiles/Acoustic Foam Panel
Foamily 12 Pack- Acoustic Panels Studio Foam Wedges 1" X 12"...
Each WEDGE comes uncompressed and in prime condition! The Wedges in the photo will be exactly what...
Great for spot treating sound on walls in your studio or office - For use in recording studios,...
12 Pack covers 12 square feet - Each tile is 1 square foot of 1 inch thick acoustic wedge
For professional acoustic control, sound dampening, acoustic treatment, noise reduction - Reduce...
Last update on 2023-12-11 / Affiliate links / Images from Amazon Product Advertising API
For those of you wondering what acoustic tiles and acoustic panels are, you're not alone. They are simply soft panels that can be easily put up on walls and unlike hard surfaces (or tiles), they do not reflect the noise. This is undoubtedly the best technique to have soundproof cubicle walls, but you must not forget the ceiling as well.
The reason why this option is most sought-after is its low price. These acoustic panels do the work and cost comparatively less and for peaceful working conditions, any amount can yield unimaginable benefits.
4. Elongating the Cubicle Walls
As a disclaimer, this solution is not appropriate for workers but rather for the employers. If you want this to be implemented, it is recommended to write to your HR manager or raise it as a part of employee suggestion schemes in your workplace.
This technique works on the fact that the higher the cubicle walls, the more insulation they will provide. An alternative to this can be purchasing room partitions and room dividers. All these might be a little heavy on the pockets of employers but can be a very solid solution for cubicle soundproofing.
5. Privacy Doors
Having a cubicle door can be specifically useful for noise cancellation and ensure a soundproof cubicle. This technique is not only recommended for low-level workers but also for top-level managers or officials (if the spaces are not large) This technique also ensures that the co-workers understand that someone need not be disturbed since the door is closed. The only issue with this is that if spaces are so compact that only a desk can be kept in a cubicle, this can be costly and tough to implement.
6. Use a White Noise Machines
Sale
LectroFan High Fidelity White Noise Machine with 20 Unique...
[After Sale Service] Buy our products with confidence as they are designed in the USA & backed by an...
[Masks Noise] Helps block out disruptive environmental noises. It can help improve sleep, focus,...
[20 Non-Looping Sounds] A total of 20 unique non-looping sounds. 10 fan sounds & 10 white noise...
[Safe] Safe, solid-state design is powered by AC or USB and dynamically creates unique,...
Last update on 2023-12-11 / Affiliate links / Images from Amazon Product Advertising API
People might feel that what can a sleep-inducing device do for cubicle noise reduction. But this is a tried and tested technique that can be used. A white noise machine emits a neutral sound that overpowers other background noise that is produced. This can easily tackle the problem of workers talking amongst themselves or workers moving here and there.
A white noise machine is affordable and can be highly effective as well. However, it is important to take workers' consent before installing such a device as sometimes people may get more distracted because of this device. However, in the majority of situations, the white noise machine does more good than harm.
7. Use Noise Canceling Headphones
Sale
Bose QuietComfort 35 II Wireless Bluetooth Headphones,...
Three levels of world-class noise cancellation for better listening experience in any environment
Alexa-enabled for voice access to music, information, and more
Noise-rejecting dual-microphone system for clear sound and voice pick-up
Balanced audio performance at any volume
Last update on 2023-12-11 / Affiliate links / Images from Amazon Product Advertising API
This is an option for a worker who does not like any unwanted background noise but can work listening to preferred music. Just play your favorite track or even lyrics-less sounds for a better experience. The benefit of noise canceling headphones is to ensure you don't hear any background noise and only hear ambient sounds you are listening to. However, this can sometimes get costly for individual workers and generally, these are used by students and music fanatics.
8. Use Soft Furniture
This is a great solution to irritating echoes of sound waves across the office. This includes simple modifications to the existing furniture present in your cubicle. Just bring in some floor mats or soundproof drapes or even throw pillows.
Many people prefer keeping some cushions as well for a better experience. These soft items can absorb the noise created and make sure you have a peaceful and soundproof cubicle. It can be cost-effective as well and provide silence conveniently.
9. Changing Positions of Workers
This is not changing the top level and low levels of working where different professionals work and earn. This rather points towards the modification of locations of workers.
Professionals having routine tasks that can be done without utmost silence and focus, maybe given noisy locations to work, while those doing delicate tasks such as dial assembles in a watchmaking factory must be given completely soundproof cubicles. This means that people who require focus get silent places and others can continue their work in regular cubicles.
10. Increased Awareness
Lastly, we have the most necessary and effective solution. This involves creating a better office culture where all professionals understand the importance of silence and respect the work of others. It must be communicated to all workers, that it is necessary to work in silence and not talk unnecessarily as it can be disturbing for those who are doing tedious tasks. Such awareness can go a long way in having a much more organized workspace and proper work culture.
Soundproof Cubicle – Conclusion
The importance of silence specifically in the workplace cannot be overstated. A worker must have a soundproof cubicle so that he/she can work to their maximum potential. In this article, we highlighted some of the best methods of soundproofing a cubicle and the benefits and troubles of every method.
Some methods can be applied by employees themselves, while others require the intervention of relevant heads of department. But we can assure the readers that if applied properly, these measures can lead to significant cubicle noise reduction and hence a more efficient workforce in the longer run.