by Jennifer Porterfield
|
Last Updated:
May 4, 2023
As an Amazon Associate, I earn from qualifying purchases at no extra cost to you. Thank You for your support.
If you live in a city, noise pollution is impossible to avoid. Not only can it be annoying, but even dangerous to your health (more on this below), and this is when irritating noise becomes noise pollution.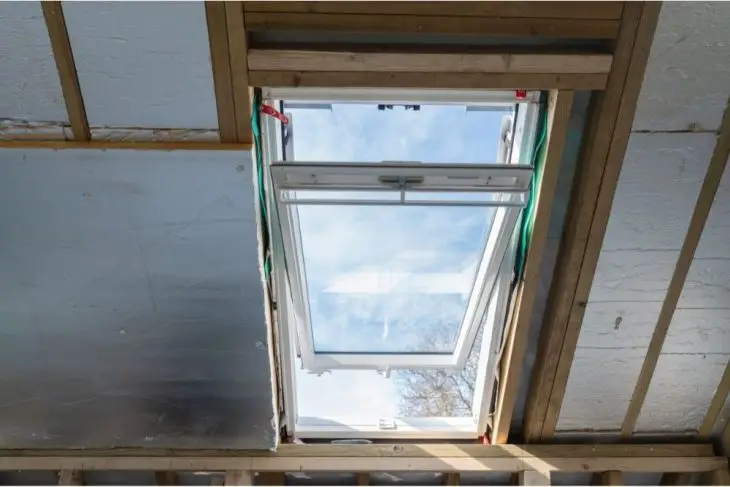 But by installing soundproof windows, or even just installing products that help to soundproof the windows you already have can make a big difference.
How do soundproof windows work? Basically, they reduce noise pollution by causing the sound wave to lose power and this is thanks to the materials they are made of that are designed to absorb and reflect sound.
These materials include acoustic glass and sealants that combat noise. 
But if you're on a budget and can't afford to install new soundproof windows don't worry – there are other solutions. While these may not be as effective as replacing your windows they can reduce the effect noise pollution has on your life.
These methods include plugging up any air gaps in your window with acoustic caulk or weatherstripping, installing noise-reduction curtains, blinds, or acoustic window inserts, or adding glazing/acrylic panels to your windows. 
Below we'll take a look at different types of soundproof windows, as well as some products that can help you soundproof your existing windows. 
Using acoustic caulk is a cheap, quick way to soundproof your existing windows, and this Flex Shot Rubber Adhesive caulk can bond, caulk, and seal everything without using a caulking gun.
This caulk comes with a free extension tube that makes it easy to repair even hard-to-reach spots.
It's also a consistent caulk, and you can achieve a perfect bead every time with no running, dripping, or mess. It also expands and contracts with ease, perfect for filling even the biggest cracks and holes. 
Pros
Comes with a free extension tube – no need to use a caulk gun!
Mess-free application for no running or drips.
Flexible applicator tip.
Works well on hard-to-reach spots.
Cons
Has a strong smell.
Is quite sticky so make sure to wear disposable gloves when applying. 
Sale
Flex Shot, 8 oz, Almond, Flexible Rubber Silicone Sealant,...
Caulks, bonds and seals virtually everything!
No need for a caulking gun! The free extension tube makes even hard-to-reach repairs easy
Gives you a perfect bead, every time. No running, no dripping, no mess
Expands and contracts to fill in huge cracks and holes
Last update on 2023-12-11 / Affiliate links / Images from Amazon Product Advertising API
Another budget-friendly solution to soundproof your existing windows is to use weatherstripping. This weatherstripping from TAROSE is huge, with a total strip length of 16 feet and a thickness of 0.02 inches.
You won't have to worry about running out! It can be cut to your needs.
As well as having plenty of weatherstripping to work with, you can apply this weatherstripping on the bottom of sliding windows and doors, plastic-steel windows, closets, security doors, and more.
It's made of high-quality silicone, and is flexible as well as resilient and durable, using high quality glue for long-lasting adhesion.
It is also non-toxic and environmentally friendly. You can also use this weatherstripping to retain heat during the winter and summer, making heating your room more efficient. 
There are a few things to be aware of before you apply this weatherstripping. Before using the tape, make sure the surface is smooth, clean, and dry.
Also, if you're using this in winter or in a cold room, make sure to heat up the sticky side of the tape with a hair dryer before use. 
Pros
Resilient and durable. 
Safe to use as it is non-toxic.
Environmentally friendly. 
Multi-functional. As well as using this weatherstripping to soundproof your home you can use it to keep your home warm. 
Cons
Some customers have reported the strips coming loose after a while. 
TAROSE Weather Stripping, Silicone Door Seal Strip Door,...
【Width Selection】The total length of the sealing strip is 16 feet, thickness of 0.02 inch and...
【Precautions for Use】1. Before using the tape, you should ensure that the surface to be pasted...
【High Quality】 Made of high quality silicone, it is excellent Flexibility, high Resilience and...
【Wide Application】 The weather stripping can be used in the bottom of sliding window/door,...
Last update on 2023-12-11 / Affiliate links / Images from Amazon Product Advertising API
Made of 100% polyester, each set of LORDTEX room divider curtains contains 1 dark grey curtain panel with each window drape measuring 100 inches in width and 84 inches in length, and 12 silver metal grommets 1.6-inch in diameter.
They fit well with standard curtain rods and decorative ones, making the curtains super simple to install and slide.
These curtains help to block out light as well as sound, and have the same color on the front and back. They're crafted with a soft and thick weave blackout fabric that is both durable and will block out 90% of sunlight and UV rays.
They come in a variety of colors, but darker colors work better to block out light.
These soundproof curtains can not only be used to block outside noise, but also as a partition between rooms to block out noise coming from within the house, for extra privacy.
You can use these windows to block out noise, light, and create privacy in a variety of spaces, like lofts, apartments, shared bedrooms, dormitories, studios, and even classrooms and offices. 
Taking care of these curtains couldn't be simpler. They are machine washable and retain their shape well. It's advised to wash them with cold water and to not use bleach. If you need to iron them, you can do this on a low heat. 
Pros
Made of 100% polyester.
Durable and retain their shape well.
Can be used in a wide variety of spaces.
Blocks out light as well as noise.
Machine washable. 
Cons
Some customers reported that the curtains were shorter than expected when they arrived. 
LORDTEX Dark Grey Room Divider Curtains - Total Privacy Wall...
WHAT'S IN THE PACKAGE? Each set includes 1 dark grey curtain panel, and each window drape measures...
PREMIUM BLACKOUT MATERIAL: Our room darkening curtain is made of 100% polyester fabric and have the...
NOISE REDUCING AND TOTAL PRIVACY PROTECTION: Light blocking curtains are thick and heavy. Which can...
WIDE COMPATIBILITY: Our window treatment drapes can create private space in city loft, apartment,...
Last update on 2023-12-11 / Affiliate links / Images from Amazon Product Advertising API
These unique hexagonal sound insulation boards won't just soundproof your room well, they'll look great at the same time! Their beveled edge design not only absorbs unwanted echoes, but makes a great decorative feature.
They're easy to cut using a sharp knife and are easy to remove and reinstall to a new location by simply detaching each panel. They leave no marks or holes in your wall.
The panels are also odorless and non-toxic, with no Formaldehyde.
They're also non-flammable, and their excellent acoustic treatment makes them particularly great for use in recording studios, office home studios, home offices, home entertainment theaters, and even control rooms.
They're also environmentally friendly. They're also made with 100% polyester fiber and are safe around children and pets.
Pros
Easy to cut and remove. 
Made of high-density 100% polyester. 
Can be used in a variety of spaces.
Environmentally friendly. 
Comes in 11 colors – white, pink, brown, grey, orange, purple, dark blue, dark purple, green, blue, and black. 
Cons
DEKIRU 12 Pack Acoustic Panels Sound Proof Padding, 14 X 13...
【FASHIONABLE APPEARANCE】: This unique hexagonal sound insulation board adopts beveled edge...
【EASY TO CUTTING AND REMOVE】: Easy to cut with a sharp knife and if you want to remove, you...
【ECO-FRIENDLY AND INDOOR USE】:The sound panels are Odorless, Non-toxic, and Formaldehyde-free....
【HIGH DENSITY AND ECO-FRIENDLY】: Made with 100% Polyester Fiber, flame Retardant, it is both...
Last update on 2023-12-11 / Affiliate links / Images from Amazon Product Advertising API
Also known as Lexan or Makrolon, Polycarbonate is great for use around the room and is more customizable than clear Plexiglas.
It is shatter resistant, as well as easy to cut, drill, bend, and thermoform. You can use simple tools like snips or hacksaws to cut and standard drill-bits without cracking or fracturing the plastic. 
Robosource Polycarbonate Clear Plastic Sheet comes with a 12×18" CNC precision square and straight cut sheets of 1/16" thich Polycarbonate.
Unlike other sheets that can be ¼" smaller than specified, you're guaranteed to get an accurate size with Robosource.
Pros
Made for versatile use.
Durable and shatter resistant.
Cuts easily. 
Cons
Some customers have reported their panels arriving with scratches on them.
Sale
Polycarbonate Clear Plastic Sheet 12" X 18" X 0.0625"...
Clear Plastic Sheeting: Polycarbonate / Polycarb (also known as Makrolon) for use around the home,...
Shatter resistant sheet, easy to cut, drill, bend, and thermoform. Use simple tools like snips or...
Transparent polycarbonate panes are sold under a number of brands including Perspex, Makrolon,...
Includes an individual 12x18" CNC precision square & straight cut sheets of 1/16" (0.060 inch,...
Last update on 2023-12-11 / Affiliate links / Images from Amazon Product Advertising API
Types of Noise Pollution
Noise pollution can take many forms depending on where you live, but there are some common noise pollution sources. We'll take a look at three of the most common.
Aircraft noise pollution: Noise pollution caused by planes can range from a minor annoyance to a severe disturbance, depending on how close you are to a flightpath. If you live 1 mile below a flightpath the noise from planes can reach up to 97dB. 
Road traffic noise pollution: If you live in a city, this is the noise pollution you're most likely to experience. The cacophony of cars, buses, and motorcycles can feel relentless day and night.
In most cases, noise pollution from the road will reach between 45-75dB. If you live in a suburban area, then you may experience the noise of traffic as a minor annoyance.
Rail or subway noise pollution: While living near a train or subway station can do wonders for your commute, the distinct rumble of the subway or the chug of freight trains can quickly take its toll.
At 100 feet away a diesel train will reach a maximum decibel level of about 80dB, which is the same noise a freight train makes from 15 feet away. Needless to say, prolonged exposure to this can have a negative affect on your hearing. 
Laminated Glass Windows
What makes laminated glass different from standard glass? Whereas standard glass simply consists of a single sheet laminated glass is two sheets of glass with an interlayer of plastic in between. This is usually poly vinyl butyral (PVB)
Laminated glass was invented by French chemist Edouard Benedictus in 1903. He came up with the idea when he dropped a glass flask that was wrapped in plastic cellulose nitrate and noticed that while the glass shattered, it didn't break.
Glass engineers have been trying to perfect this 'sandwiched glass' ever since, giving us the laminated glass we know today.
This interlayer doesn't just make the glass stronger, but it also acts as a place to embed other glass technologies to make further improvements to the glass, like making it fire resistant, or sound dampening! 
A sheet of laminated glass is far more effective at stopping sound waves than standard glass of the same size because the sound waves have a harder time travelling through the glass sheets and the PVB interlayer.
Just one pane of laminated glass within an insulated glass unit enhances the sound dampening qualities by several decibels. 
Dual And Triple-Pane Windows
When it comes to reducing the amount of noise in your home, you have several glass options. The most popular option is to upgrade your windows from a single-pane to a dual or triple-pane design.
A similar option is to choose a mixed millimeter glass design. When glass windows with different levels of thickness are paired up they help to dampen different sounds at different frequencies. 
The more glass panes are added to a window's design, the less noise is able to travel through. Therefore, single-pane windows have the least amount of materials to slow down sound waves and they let more noise into your home.
Dual-pane windows (or double-pane windows) help to reduce some noise, but triple-pane windows are the best way to reduce the most noise.
Acoustic Glass Windows
Acoustic glass windows are an upgrade to laminated glass windows, and instead of having a layer of plastic in between sheets of glass, special acoustic glass windows are made with two sheets of glass with an acoustic resin layer sandwiched between them.
Acoustic glass also comes in a couple of different grades.
Some brands of acoustic glass windows have grades including CIP (this uses acoustic resin as the interlayer), PVB (this is acoustic grade PVB interlayer used in between PVB laminated glass), and EVA (laminated glass that uses ethylene vinyl acetate, or EVA as the interlayer).
EVA offers fantastic soundproofing properties and can also filter UV light. 
But while there are a few grades of acoustic glass, the difference between them – and even between laminated glass and acoustic glass – may not even be noticeable.
In fact, studies have shown that a difference of 3 decibels is barely perceptible by the human ear.
So unless there is a huge difference between one grade of acoustic glass and the next, you may not actually notice – or hear – the difference!
Frequently Asked Questions
What Is The Difference Between Secondary Glazing And Double Glazing?
Windows with double glazing are constructed using 2 sheets of glass with a gap between them. This is an isolated window that is installed on the outside of your property.
Meanwhile, secondary glazing is a glazing unit (that can be single or double glazed) that is installed within your existing frame and usually on the internal side of the sill.
Since there can be such a large gap between the external window and the secondary glazing, you'll probably notice a dramatic difference in how much outside noise travels into your home.
But unless the noise pollution in your area is severe and unbearable, most people avoid installing secondary windows. This is because they don't tend to look very nice, and it greatly reduces the amount of sill space you have.
How Do I Make A Room Soundproof? 
There are a lot of ways you can soundproof a room. What solution you choose to soundproof a room will depend on why you want to soundproof your room, and the layout of the room.
However, no matter why you need to soundproof your room, there are four key aspects to keep in mind. These are:
Adding mass
Dampening
Decoupling
Plugging gaps.
To stop sound escaping your room, mount all sound units on vibration insulation pads. Musicians swear by acoustic wedge panels to achieve this.
These are made out of polyurethane foam, and come with adhesive backs which make installing them by yourself a piece of cake.
No need to draft in a professional! However, if you're renting your property you may want to check with your landlord if it's okay to do this.
Sealing up vents will also stop sound seeping out of these cracks. But if this is done incorrectly it can cause a build up of damp.
How Should I Prepare For Installation Of Soundproof Windows?
If you're having soundproof windows installed, the right preparation can prevent any accidents happening to your belongings or to your property itself, and cut down on installation time.
Before your installation, make sure to do the following:
Put items such as cameras, laptops, phones and jewellery in a safe place. 
Hide anything that can be removed, such as furniture and ornaments from the vicinity of the replacement area.
Remove picture frames, paintings and any other decorations from the walls.
Remove all blinds and curtains. 
If you have any alarm systems connected to your windows, temporarily disconnect them.
While most installation companies will remove and dispose of your old windows, double check they will do this before the installation.
Final Thoughts
As you can see, there are many ways to soundproof a room.
Soundproof windows are a great way to reduce noise pollution, while installing soundproof curtains and blankets on the walls and windows will also reduce the noise level by a few decibels.
However, if your walls are thick or insulated this can have a negative effect.
You can also construct independent soundproof stud walls using 75mm stud if possible. These would ideally be installed 25mm from your existing walls.
A suspended soundproof ceiling installed below your current ceiling can be mounted on hangers and can absorb noise coming from above.
Acoustic mineral wool is also an option, and can be installed between the joists in the floor with a heavy acoustic membrane (or soundproof mat) laid on the top.
A single 2mm layer can reduce noise by 24dB, and you can use as many layers as you like. 
You can also inspect the room for air gaps which let noise in and these can be filled in with materials like acoustical caulk. If you notice gaps around your windows you can also fill these in with foam gaskets.
When it comes to soundproofing, the options are endless!