by Jennifer Porterfield
|
Last Updated:
November 1, 2021
As an Amazon Associate, I earn from qualifying purchases at no extra cost to you. Thank You for your support.
Having a great setup for your computer at home or laptop on the go is essential for pretty much everyone in the modern world.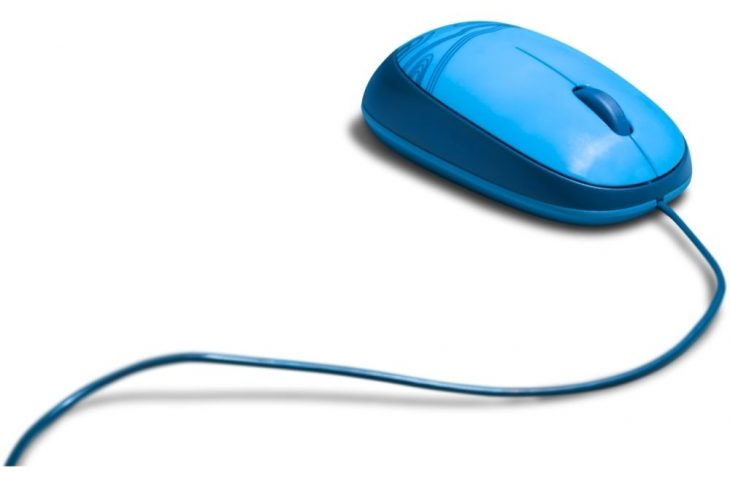 Whether you're working on a long project or kicking back with an intense gaming session, you'll want to have the right equipment to allow you to keep going for hours at a time.
For all computers and laptops, a mouse is one of the most important pieces of kit to complete your setup.
We've already evolved past the need for wires and most mice available on the market use a USB connection to give you more freedom and control over your mouse.
However, the problem still persisted that mice were noisy. After a few hours clicking away, you might start to get annoyed at the constant sound and those around you will probably notice it too.
That's why we've compiled a list of the 6 best silent mice that you can get on the internet.
Finding the perfect mouse for your computer setup is just a few (silent) clicks away!
This first mouse on our list has all the essential features you need for a well equipped computer setup.
It uses an ergonomic design which helps you to work for longer without noticing any discomfort in your hand after long periods of time.
This design also ties into the two silent mouse buttons as well. The JOYACCESS uses a level of resistance that has been carefully crafted to allow you to click quickly and efficiently, without going off accidentally if you brush past one of the buttons.
It has 5 DPI (dots per linear inch) settings which means you can control the level of sensitivity you want from your mouse's movement.
Not to mention, it obviously comes with a wireless USB plug-in, which uses a 2.4GHz connection which is powerful and reliable. You can even use this mouse up to 32 feet from your computer! This might not be a totally useful feature for everyone, but it does demonstrate just how powerful a connection this mouse has.
There are a few different options available for colors, with a couple of interesting dual-color combinations to suit everyone's needs.
Overall, it's a fairly basic mouse that does all the important things well. This simplicity is reflected in the price, as it definitely falls on the more budget friendly end of the scale.
Pros:
Ergonomic design – Specially designed to fit the shape of your hand well and avoid discomfort over long periods of use
5 DPI settings – Gives you a great level of control over how sensitive you want the mouse to be
2.4 GHz USB connection – As strong and stable a connection as you could want from a wireless mouse
Budget friendly – One of the cheapest options available on the market
Cons:

Basic functionality – Only provides basic mouse functions with two buttons and a scroll wheel
Sale
Wireless Mouse for Laptop,J JOYACCESS 2.4G Ultra Thin Silent...
【STABLE CONNECTION AND POWER EFFICIENT】The 2.4 GHz wireless mouse provides a powerful, reliable connection, effective up to 10 meters of range. This mouse will auto sleep after 8 minutes of inactivity for power saving, it can be waken up by clicking any button. 1 AA battery needed (not included in the package).
【HIGH PRECISION DPI】This computer mouse has 5 DPI adjustable levels 800/1200/1600/2000/2400 for you to change the sensitivity depend on your activities.
【SILENT MOUSE】Wireless silent mouse adapts less noise switch for both left and right buttons, the ergonomic design also quieter and Easier to click, make you concentrate on your work without disturbing others beside you.
【PLUG AND PLAY】Tiny wireless receiver conveniently slots into your computer's USB port, taking up minimal space. USB-receiver stays in your PC USB port or stows conveniently inside the wireless mouse when not in use. Perfect for work and entertainment in home or office.
【WIDE COMPATIBILITY】Well compatible with Windows7/8/10/XP, Vista7/8 and Linux etc. Fits for desktop, laptop, PC, Macbook and other devices.
Logitech is known for being one of the biggest brands in the tech hardware industry. They're definitely a reliable source for all computer equipment, especially a high quality mouse.
This product also uses a wireless, USB connection with a range of up to 32 feet.
It's ergonomic design also makes the mouse feel more comfortable in your hand, even after long periods of use. However, unlike the previous mouse, the Logitech uses rubber grips around the sides where your thumb and little finger sit, providing an extra level of grip.
The scroll wheel has also been made wider than standard,  making it easier and more satisfying to use.
However, the main attraction for this mouse is its phenomenal battery life. Logitech promises that the battery in this mouse will last for 2 years before needing to be replaced!
Not to mention, Logitech was the first ever mouse company to receive the Quiet Mark Certification from the UK Noise Abatement Society. This means their mice are internationally recognised as having some of the best noise reduction technology on the market.
Pros:
Ergonomic design – The rubber grips make this mouse easy to hold and even easier to use
32 foot wireless USB connection – A very solid connection for a wireless mouse to have
2 year battery life – Keep scrolling and clicking for years of use without worrying about battery life
90% reduced clicking noise – Internationally recognized for its noise reduction technology
Cons:

Basic functionality – This mouse also only offers two buttons and a scroll wheel, lacking some of the features you'd find on a more expensive mouse
Sale
Logitech M330 Silent Plus Wireless Mouse – Enjoy Same...
ULTRA-QUIET MOUSE - 90% reduced click sound and same click feel eliminates noise and distractions for you and others around you
QUIET MARK CERTIFICATION - Logitech is the first mouse company in the world to receive the Quiet Mark certification from the UK Noise Abatement Society that internationally recognizes technology designed to reduce noise
ERGONOMIC SHAPE - Designed with contoured grips made of soft rubber for total comfort
LONG BATTERY LIFE - 2 year battery life and auto-sleep help you go longer between battery changes
PLUG'N'PLAY CONNECTION - Nano-sized Logitech wireless unifying receiver stays in your computer - plug it in, forget it, even add compatible wireless devices without multiple USB receivers. Note: No Bluetooth connection, only USB connection
Moving onto this silent mouse from OKIMO, we find a very unique and stylish design, along with all the great features you want to see in a wireless, silent mouse.
As the name suggests, this mouse has a color changing LED strip along its side, with a variety of settings to brighten up your office.
This mouse isn't just good to look at though, it has a host of neat features that you can't find on some competitor products.
Eliminating the need for replacing batteries, this mouse has a wired rechargeable function that can plug into a wall outlet, power bank or even the computer itself! Not to mention, you can still use the mouse while it's charging, meaning you'll never have to slow down.
It uses a similarly ergonomic design as the JOYACCESS we looked at earlier, but lacks some of the extra grip provided by other mice.
However, the OKIMO also uses a wireless, 2.4GHz USB connection which provides a super stable connection.
In general, this is a very stylish mouse, with plenty of different color options and a funky LED strip. However, it still only provides some of the basic functions you'd expect from a mouse. Still, at least it does the simple stuff right!
Pros:
LED light strip – Makes your computer setup feel a little more fun and interesting
Rechargeable battery – No more need to replace batteries, this company has gone green!
2.4GHz wireless USB connection – A very strong connection that you'd need for any good quality wireless mouse
Cons:

Basic functionality – This is another mouse that doesn't provide a great variety of buttons and extra features for use
Durability – The top review for this product on Amazon highlights how the mouse stopped working after a few weeks, however this is one review in isolation and may have just been due to improper use
Sale
【Upgrade】LED Wireless Mouse, Slim Silent Mouse 2.4G...
【2020 Latest Upgrade LED Design】The upgraded version mouse with the LED lights adds more fun to the boring office life. The bottom of the mouse has a switch, you can switch lights freely. Low-key or sparkle, switch in one second, suitable for any occasion.
【Rechargeable Optical Mouse】Built-in durable rechargeable battery, it can be easily charged using the included USB cable without replacing the battery. Just 2 hours charging, you can use it about 7-15 days. Standby time is very long, energy-saving features, automatic sleep mode and wake-up mode are installed to save energy. Turn off the mouse LED light when not in use to save power.
【Plug and Play】No need to install any driver, just plug the USB receiver into your laptop will the mouse start to serve. 2.4GHz wireless technology provides powerful and reliable connection, effective up to 10 meters of range. Advanced optical tracking technology with fast click and responsiveness. 3-Level adjustable DPI (800/1200/1600 DPI), freely to satisfy daily work. Equipped with USB-C to USB adapter, let you worry-free use of any device.
【Mute Click & Comfortable Hand-feeling】Silent click Mouse with classic design with anti-fingerprint finish offers your hand maximum support and comfort. Silent button reduces 90% noises, which makes it an ideal wireless mouse for office, conference room, cafe, library, bedroom, help you concentrate on your work, study without disturbing others besides you. Ultra-thin, ergonomic design, lightweight and convenient for carrying or traveling.
【Wide Compatibility】Well compatible with Windows XP, Vista, 7, 8, and 10 / Windows Vista / Windows Vista/ Windows ME etc, Fits for desktop, laptop, PC, Macbook and other devices. Please Note: If your laptop just with type-c port, You need connect the supplied USB-C to USB adapter to your laptop and plug the USB receiver in to it.
This silent mouse features a slightly more unorthodox design to some of the others we've looked at, as it's actually designed to be a gaming mouse.
The design provides slightly more of an overhang at the front of the two main buttons on the mouse and still provides around 95% noise reduction from a regular mouse!
The best part is, this mouse also has two buttons on its side, which can be configured to perform a variety of actions in most games. Also, these buttons are just as silent as the rest of the mouse!
There's no customization of DPI available on the mouse itself, but you can change the mouse sensitivity in your computer's settings to find a level that suits your needs.
The standard, 2.4GHz wireless USB connection makes the mouse easy to use, supposedly up to 98 feet. We're sure it doesn't happen very often, but if you find yourself sitting 98 feet away from your computer, you'll still be able to control it with this mouse!
Mainly, the design is what sets this mouse apart from the competition. It has a nicely crafted ergonomic shape and a gap in between the two main mouse buttons, giving it the classic gaming setup aesthetic.
The only thing lacking in the design is some variety of color. The only option available is black with a blue logo and blue scroll wheel.
Pros:
Gaming aesthetic – Fits right into any PC gamer's setup and looks at home
2.4GHz wireless USB connection – Provides a solid, stable connection
2 side buttons – Use these to navigate web pages or configure them for different games
95% noise reduction – This is one of the best figures boasted by any silent mouse producer on the internet!
Cons:

Lack of options – Only one color and design option is available for this model, however there is also another model available on the Amazon listing
Noiseless Wireless Mouse,Forter i720 Erognomic Right-handed...
2.4G Hz WIRELESS Gaming Mice for Mac: 2 AAA aikaline batteries are included in the mouse. Enjoy the 2.4(GHz) wireless technology, which delivers a reliable connection with up to 30 (approx 98ft) meters, experience safer and more accurate than traditional FM radio system.
SILENT CLICK and FAST-RESPONSIVES : The Silence of this mouse make it ideal for library ,office, hospital or other places needing quietness.Discover the most responsive and comfortable Pro Wireless Gaming Mouse! The ideal pc accessory that will skyrocket your performance!The advanced 2.4Ghz wireless technology enables working distance up to 30m with little-to-no delay or signal drops.
COMFORT&PRECISION at YOUR FINGERTIPS:Computer Wireless Gaming Mouse is an essential computer accessory for die-hard gamers! You will be amazed by the unmatched comfort, lethal accuracy and killer precision of our durable, desktop and laptop pro gaming mouse!
WIDE COMPATABILITY: This Computer Mouse Can Work on USB 3.1, 3.0, 2.0 or less version port or Win10, Win8, Win7, XP(x64)/ Vita/ 7/ 8 Mac OS X/Linux etc. (More than V10.4). This Computer Mouse Can Compatible with PC, Laptop, Mac, Notebook.
12 months warranty
This silent mouse from Inphic represents one of the best all-round products we were able to find for this list.
In terms of design, it has the same ergonomic shape as the other top mice on the market, yet it still manages to pull off a slightly different gaming mouse-style aesthetic simultaneously.
This is also a mouse that's been made to last, with a super durable build and a great warranty and refund policy.
Of course, it uses a 2.4GHz wireless USB connection and it also comes with two additional bluetooth options to allow triple connectivity. If you're an avid multi-tasker with a lot of screens and devices in front of you, this mouse is a dream for your productivity.
It's also another mouse that uses a rechargeable battery, making it more eco-friendly and less expensive to maintain than most of the competition.
There are 2 buttons on the side of the mouse as well, so you can also use it with multiple configurations in video games or to navigate web pages more easily.
Don't be fooled by the product description's promise of 6 buttons, though. The other two are the scroll wheel which can be clicked in and used as a button and the DPI control just below that. It is worth mentioning that the mouse comes with 3 DPI settings to choose from, so it really does cover all the bases.
This is one of our favorite mice on the list and the only real downside is that it only comes in color options of black or grey. If Inphic offered a little bit more variety of color, this would be the perfect mouse for everyone!
Pros:
3 different types of connection – As well as the super powerful 2.4GHz USB connection, choose between two other bluetooth options as well
Durability – Tested to last an impressively long time with a good warranty and return policy in place to back it up
Rechargeable battery – Eco-friendly and less expensive to maintain than a regular mouse
Great all rounder – This mouse really does cover all the bases you need and more!
Cons:
Lack of color options – You can only choose between black and grey for this mouse
Bluetooth Mouse, INPHIC Rechargeable Wireless Mouse...
✔Built-In 700mah High Quality Rechargeable Battery . When You Leave Your Mouse More Than 5 Minutes, It Will Automatically Get Into Sleep Mode Which Saves Electricity Of The Mouse, And Click Any Button For Waking Up The Mouse Again . The Mouse Will Enter Low Energy Mode Once The Battery Voltage Is Lower Than 3.3v And Shows A Red Light Indication From The Scroll Wheel. Furthermoer, It Will Automatically Turn Off Once The Battery Voltage Is Lower Than 3.0v And You Need To Recharge The Battery.
✔ Silent Click: Silent Clicking Design For Left And Right Button Fits The Circumstance For Using The Mouse In Public, Such As Library, Dormitory, Office And So On, And Apart From Blue Light Indication During Recharging And Light Off After Full Recharge, This Design Results Worry-Free For Disturbing Others.
✔ Ergonomic Design: The Bluetooth Mouse Is Designed For Right-Handed User For The Best Hand Feeling. Six Efficient Buttons And Three Adjustable Dpi Level (1000/1200/1600) That Allow You To Freely Control The Mouse Speed.
✔Tri-Mode Connection: Inphic Bluetooth 5.0/4.0 And 2.4g Usb Connection. You Can Switch To Any Mode By Clicking The Mode Switch Button Located At The Bottom Of The Mouse. The Indication Lights Of Bluetooth 5.0, Bluetooth 4.0 And 2.4g Usb Are Green, Blue And Red, Respectively. Once You Complete The Pair Of Bluetooth Or Insert The Usb, You Can Freely Switch To Each Mode And The Maximum Operating Distance Of Each Mode Is 10 Meters.
✔ 1-Year Warranty: 45-Day Unconditional Refund And 12 Months Repairing Warranty. It Is Compatible With Windows 7/8/10/Xp, Vista And Mac Os System. Meanwhile, The Bluetooth 5.0 Is Compatible With Windows 8/10(But Not Windows 7 Or Xp), Android, Mac Os System; 2.4g Usb Connected Mode Support Any Usb Enabled Devices, Which Just Need To Simply Insert The Usb Receiver. P.S. Bluetooth 5.0 Supports Ios System For Both Ipad And Iphone, But The Ios System Has To Be Ios 14 Or Later Version.
This is definitely the boldest and most unorthodox mouse we have on this list, but don't let its unique design put you off trying it out.
Its vertical design is supposedly more ergonomic than any of the other mice we've examined on this list and it forces your arm into a less twisted position than with other mice.
With such a larger mouse, there is also ample room for more buttons to be included than a normal mouse. As well as the main two function buttons on the front face of the mouse, there are two on the side, a scroll wheel button and a DPI control (4 DPI settings available).
It also uses rechargeable batteries which we've already established are the superior way to go when it comes to eco-friendly technology.
There are also two different connection modes available, so you can use the most simultaneously on multiple different types of device when multitasking.
Not to mention, although it might be small, there is a neat little RGB light strip next to the 2 side buttons which can be turned on and off manually. It's nothing huge, just a cool little feature to brighten up your office.
Pros:
Unique design – Although it might take some getting used to, DeLUX believes this design is better for your arm and wrist over long periods of use
Rechargeable battery – An eco-friendly and useful option to have
Multiple connection options – Allows you to multitask across different devices
Multiple buttons – You can configure these for gaming or to navigate web pages more easily
Cons:
Unique design – We've listed this as a pro and a con because it definitely won't be to everyone's liking
Durability – Some users have complained of certain features failing after a few weeks of use
Sale
Delux Rechargeable Bluetooth Ergonomic Mouse Wireless, Dual...
[Mini and exquisite]: Compact mini vertical design with natural handshake design, vertical slope design for palm and with skin-friendly material, fit for human hand structure; Concave area for Thumb and little extended bottom edge for pinky finger, smoother moving and more comfortable grip; Not just mini but ergonomic, reducing hand fatigue caused by long-term use of traditional mouse, releasing the pressure
[Built-in Rechargeable 500mA polymer Li-ion Battery]: At a single power charging for 2-3 hours and with RGB light on, stable use for 2 weeks; With auto energy-saving sleeping design and RGB light off, normally it could last for a month, and it is with Type-C cable and the USB-C port designed in front of the mouse, it could work when charging
[Dual mode connection]: BT 4.0 and 2.4G RF(USB Nano Receiver stored in the mouse bottom), easy shift between Bluetooth and 2.4G wireless mode, adapting different using condition
[4 Adjustable DPI and RGB Lighting]: 800/1200/1600/2400 4 shift DPI via the DPI button located above the backward button, easy adjustment; Specially it is with RGB lighting (pressing left, right and scroll button simultaneously to turn on/off the light), lights up your working area and offering your marvelous working experience
[All DELUX products include 12 months warranty and free lifetime technical support] [Compatibility]: Compatible with Windows XP/Vista/7/8/10/Android, fit for different devices, PC, Laptop, Computer, Notebook, Phone, Macbook(limited supports to Mac, the backward and forward button are not available for Mac and without Mac version driver) etc
Buyer's Guide

If you've been through our list of the 6 best silent mice and you're still not sure if any of them are the right choice for your needs, it can always be useful to do some research and look around for the one that's perfect for you.
Obviously, the best mice to look for are the ones that have a good silent clicking system. These are some of the other essential features you should look out for when shopping for a silent mouse:
Good Wireless Connection
As you will have seen from our list, the best silent mice will all have a minimum of a 2.4GHz wireless USB connection.
2.4GHz is basically the optimum specification for ensuring your mouse will work smoothly and there won't be any delay between you moving your hand and the cursor moving on your screen.
Naturally, wireless is also the best way to go. In the modern day there's no need for you to have to fiddle around with wires that get tangled and are difficult to transport around. If you're buying a new mouse, you should always try to go wireless.
Multiple Buttons
This feature might not be essential for everyone with their current computer setup but it's always nice to have the option of more buttons.
A good mouse will come with two buttons on the side that can be used for navigating through web pages. Once you get used to it, it'll become second nature to reach your thumb to these buttons.
Particularly if you're a PC gamer, having extra buttons can be a great benefit for playing different games. Using a keyboard and mouse can be difficult, especially with a game that has lots of different control options.
That's why it's great to learn how to play a game with multiple different mouse buttons configured to perform different functions.
Rechargeable Battery
This feature is pretty self explanatory. A rechargeable battery will eliminate the need for replacing batteries and when you buy a mouse with this feature, the battery will almost always be included in the device.
It's eco-friendly as it reduces the amount of tech waste you'll produce and it cuts down on the cost of replacing batteries whenever they run out. An all-round positive feature!
Frequently Asked Questions
Can I Make My Mouse Click Quieter?
There are ways you can reduce the amount of noise your mouse makes while clicking. However, this involves buying separate materials and taking your mouse apart.
The best option is to buy a silent mouse, as these will already have the noise reduction technology fitted as standard.
Are Silent Mice Better?
Depending on your needs, the answer is yes. Silent mice are great for getting work done in places where you might disturb other people with constant clicking noises or if you're trying to be quiet late at night.
However, silent mice will function just as well as a regular mouse in pretty much all other aspects.