by Jennifer Porterfield
|
Last Updated:
January 12, 2022
As an Amazon Associate, I earn from qualifying purchases at no extra cost to you. Thank You for your support.
There's nothing worse than waking up to a morning assault on your ears from that dreaded hair dryer your roommate is using next door.  
What's worse is there seems to be no escaping them. Whether you live at home with your family, with close friends in a house, or even on your own, we are the victims of these loud attacks that usually occur in the morning.
From exposure to crazy traffic or clubbing to loud music, we live in a society where our ears are constantly exposed to loud sounds and hair dryers are no exception. 
Luckily for you, manufacturers are now producing hair dryers that are quieter than the conventional one you've probably got on your bedroom shelf. You may be asking how this is done.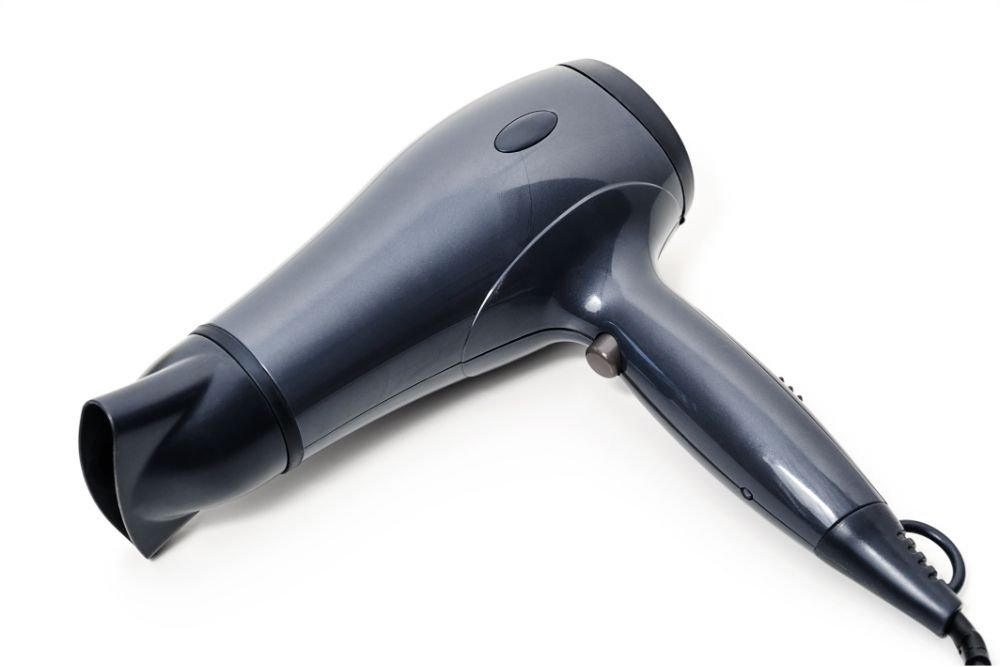 For a hairdryer to suck air in and blow it out, it needs to go through a fan. This fan needs to work at a high speed to work properly and that requires a motor which is what produces the noise.
To make them quieter, manufacturers can add more blades to the fan and use faster motors. Hair Dryers that have been made this way don't differ too much to conventional ones, so you can say goodbye to that shock to the system in the morning!
To make the process of choosing a quiet hair dryer easier for you, we've compiled a list of some of the best ones you can find on Amazon. We've also included a buyer's guide on what to look out for when choosing one.
Marketed as quick, quiet, and quality, this hairdryer is a great way to start your mornings in a quieter way. This hair dryer features patented noise reduction technology, making it 40% less noisy than normal hair dryers. 
It also uses ionic technology, also known as negative ion technology. What this does is instead of just blasting heat directly to your hair, it breaks down water molecules into smaller pieces, so they evaporate whilst keeping the essential moisture in your hair.
This results in frizz-free hair! It also has three different heat settings and a fast and slow speed setting. 
Pros:
 Ionic technology – Ensures frizz-free hair and less heat damage.  
3 heat settings 2 speed settings – Enables you to choose what setting is best for your hair so you aren't just blasting hot hair which could cause damage.
40% less noise – Enjoy a quitter drying experience with cut down noise. 
Cons:
The cool button can be tricky to use – Reviews showed that the cool button must be pressed twice to deactivate it, this is not demonstrated clearly on the product. 
INFINITIPRO BY CONAIR 3Q Compact Electronic Brushless Motor...
Long Life Hair Dryer: Featuring HeatProtect Electronic Brushless Motor Technology, this hair dryer...
Frizz Free Drying: Features Ionic technology for added shine and less frizz; Brushless motor...
Advanced Design: Features 3 heat and 2 speed settings and a true cold shot button to lock in curls,...
Leader in Hair Dryers: From traditional bonnets to hi tech dryers equipped with cutting edge...
Last update on 2023-09-12 / Affiliate links / Images from Amazon Product Advertising API
This lightweight option is perfect for traveling, as it weighs only 2.48lbs. Much like the previous option, this product also uses ionic technology to ensure a frizz-free style while also protecting your locks from heat.
An added bonus is this product includes two diffuser nozzles to choose from. Not all hair is created equal, right? This product has been designed to be extra quiet, so you won't have to worry about disturbing your entire street. It also comes with three different heat settings and two speed settings.  
Pros:
Lightweight – Weighing so little enables you to travel with this item. It is also more comfortable to use.  
Quiet – You do not risk any hearing damage as this item is quieter.  
Frizz-free – Enjoy a frizz-free style due to the negative ion technology used in this product.  
Cons:
Quite a heavy long cord – Reviews stated the cord was a bit heavy and long. This could add to the weight of the item and make it slightly more uncomfortable to use.  
Professional Ionic Hair Dryer - Powerful Ceramic Blow Dryer...
BEST IONIC CERAMIC HAIR DRYER: CHIC REPUBLIC creates the ultimate hair dryer by using ionic and...
CREATED FOR ULTRA SHINE WITHOUT FIRZZ: Designed to ensure your hair looks great even after drying,...
LIGHTWEIGHT DESIGN FOR TRAVEL: Built to go with you, this best rated hairdryer is compact so that...
TWO DIFFUSER NOZZLES TO CHOOSE FROM: Not all hair is created equal. And not all styles need the same...
Last update on 2023-09-12 / Affiliate links / Images from Amazon Product Advertising API
As well as using negative ion technology, this low noise hair dryer also has an overheating function to protect those locks of yours. If the high temperature gets too high that it may cause damage to your hair, the dryer will automatically switch off.
With a high-speed motor that produces a powerful airflow, this dryer will reduce your drying time significantly. It even has a guide on how long it'll take depending on your hair length. Short hair, one to three minutes, medium length, three to five minutes, and long hair five to ten minutes.  
Pros:
Automatic temperature shut off- Reduces the chances of heat damage and overheating the machine.  
Three heat and two speed settings- This enables you to adapt to your specific type of hair.  
Fast engine speed which reduces sound- A quieter experience overall due to this type of manufacturing.  
Cons:
Not so light – not ideal for traveling.  
SHRATE Ionic Hair Dryer, Professional Salon Negative Ions...
★Strong airflow, dry fast without hurt hair- Our hair dryer engine speed is 20,000 rpm, airflow is...
★134.6 °F constant temperature hair care, negative ion technology-Reduces moisture loss and...
★Low noise and prevent overheating function- Hair dryer weighs about 440 g / 0.97 lb ( Reducing...
★ 3 nozzles, 3 different wind speeds- 3 types of air volume nozzles. 1. Smooth nozzle: You can...
Last update on 2023-09-12 / Affiliate links / Images from Amazon Product Advertising API
Much like the previous products mentioned, this 1875-watt option also uses negative ion technology, to avoid that frizzed-up look. Are we seeing a pattern here? It also has two speed and three heat settings.
One difference is that it includes infrared heat that is used to protect heat against damage but also accelerates drying time by 50%! This also has a removable lint filter, so you can clean it easily which extends the life of your hairdryer.
An extra bonus is that it includes a diffuser attachment for curly hair and a concentrator for a straighter hair finish. 
Pros:
Diffuser and concentrator – Able to achieve both a curly and straight hair finish. 
Infra-red light – Protects against heat damage. 
Less damaged hair due to less heat exposure – Accelerated drying time means less exposure to heat. 
Cons:
Slightly heavier than other options – Not ideal for traveling. 
MHU Professional Salon Grade 1875w Low Noise Ionic Ceramic...
★1875-watt AC Motor - reduces drying time up , as it ensures lower noise than others and...
★2 Speeds, 3 Heat Settings - for controlled airflow and heat, ensuring amazing results for all...
★Far-Infrared Heat and Negative Ion Technology - to dry hair faster while eliminating frizz for a...
★Airflow Concentrator and Diffuser - For styling and touch-ups, we've included two smart...
Last update on 2023-09-12 / Affiliate links / Images from Amazon Product Advertising API
For less damage and healthier hair, why not try this Jinri lightweight and quiet hair dryer. Like our other options this product uses ion technology, but this time it's combined with tourmaline ceramic technology which reduces static and frizz by sealing the cuticle for more sleek, shiny hair.
Like the previous product, this also includes a diffuser and concentrator to meet the different types of hair. Although it may not be super quiet, it is not as loud as other hair dryers.  
Pros:
Lightweight- Good for traveling and comfortable to use.  
Powerful – More power means accelerated drying time which leads to less heat exposure.  
Quieter than most- Less risk of hearing damage and disturbing those around you.   
Tourmaline ceramic and ionic technology- More technologies combined to reduce frizz and heat damage.  
Cons:
Attachments can sometimes come off – Reviews stated that attachments were difficult to place properly.  
Professional Salon Grade Hair Dryer, Fast Drying 1875w Ionic...
✔【POWERFUL MOTOR】Long Last High-quality DC Motor, less noisy, light weight and extra powerful,...
✔【TOURMALINE & IONIC TECHNOLOGY】Effectively reduce static electricity, make the hair smooth,...
✔【3 HEAT/ 2 SPEEDS SETTINGS】Adjustable temperature and speeds, avoid heat damage. Cool Shot...
✔【CONCENTRATOR & DIFFUSER INCLUDED】Concentrator nozzle is ideal for precision styling on...
Last update on 2023-09-12 / Affiliate links / Images from Amazon Product Advertising API
Buyer's Guide
You may be thinking that choosing a hairdryer is simple enough. At the end of the day, you just want it to dry your hair, right? But there are certain things to consider such as hair damage, power, noise and so on.
Below is some extra information on some key points to consider when choosing the right hair dryer for you. Having all this extra information will ensure you choose the perfect product for your standards. 
Noise Level
When it comes to measuring noise, you want to look at the decibel levels (dB), which is how we measure units of sound. For example, library quiet is around 40dB, and a lawnmower is around 90dB. Most standard hair dryers would normally emit between 85 and 95 dB of sound, not far off from a lawnmower!
With that being said, when looking for a quieter hairdryer some emit around 70dB, so you know it will be quieter. It's important to note that it is still a hair dryer so it will emit some noise due to the motors that are installed.
When air passes through these motors, it makes some noise, but as we mentioned earlier, manufacturers have started to make changes to these motors to make them quieter. To ensure your hairdryer is emitting a level of sound you are happy with, be sure to check the number of decibels it emits. 
Technology
Looking out for the technology used in these hair dryers is important. These include tourmaline, ionic and ceramic technologies. The ionic technology, also known as negative ion technology, is the one most prominent in our list.
What it does is interact with what is already on your hair. Ions are already present on your hair and their positive charge may cause frizz. These negative ions will neutralize this effect resulting in a sleeker look while also locking in moisture which makes your hair feel softer.
Hair Dryers with ionic technology use less heat to dry hair, and the breaking up of these water molecules results in faster evaporation and a faster drying time.
Therefore, it's healthier for your hair as there is less exposure to heat. Some hair dryers will combine the ionic technology with tourmaline and ceramic technologies such as the JINRI 1875W, which has a ceramic tourmaline coating but also utilizes negative ion technology.
These technologies go hand in hand. Ceramic dryers emit damage-free infrared heat and tourmaline dryers emit this along with negative ions. These make the heat gentler on the hair resulting in an overall shiny and frizz-free finish. It's important to note that hair dryers with ionic technology also tend to produce less noise. 
Choosing the right dryer for your hair
Like most things, it's not one size fits all. Everyone has different hair types and different types of hair dryers fit different hair types. This is definitely something you need to consider when purchasing a new dryer.
If you have relatively thin and flat hair, it may be beneficial to look into hair dryers with ceramic technology as mentioned above. These regulate heat to avoid damaging fragile hair strands. If you've got thicker and frizzier hair, then an ionic hairdryer is the best fit for you.
If you've got curly hair this option is also good for you as it dries hair at a lower temperature and then the curly hair is more preserved. 
Watts
In the world of haircare, wattage simply refers to energy used. This depends on what mode you are using your hairdryer in.  The hotter the setting, the higher the wattage. Unheated air can use as low as 70 watts.
A typical hair dryer on its highest setting will normally use around 1500 watts. The best wattage for a hairdryer is said to be 1800 to 1850 watts. It is important to look out for how high this may be as a hair dryer could use a high wattage but then fry your hair. 
Temperature Settings
Ensuring your hairdryer has temperature control settings is vital. This is because different hair types can withstand different temperatures.
The lower heat settings are great for finer hair as it is more susceptible to damage, whereas thicker and more coarse hair can take on a bit more heat. A hairdryer with a cool setting is great for when you want a polished blow-dry at home. A blast of low-temperature air ensures your cuticles are closed which prevents dizziness throughout the day. 
Attachments
It's great to have a hairdryer with different attachments. At the very least, it's beneficial to ensure your hairdryer has a concentrator and a diffuser. A concentrator is an attachment that has a flat vent.
As the name suggests, it allows the heat to work on a concentrated section at a time. This is perfect if you want a straight hair finish, or if you want to straighten out some bangs.
Next is the diffuser. This attachment is for our curly hair customers. It is shaped like a bowl with tines sticking out. These times have holes that allow air from the dryer to flow through. This ensures a quick and frizz-free dry as curls are left intact. 
Power cord
There's nothing worse than opening your brand-new packaged hair dryer only to find that you can't face the mirror properly because your cord is too short. Be sure to read descriptions of each specific product to ensure the cord is long enough for use. 
Weight
How much your hairdryer weighs is also a point to consider. If you're someone who travels often and likes to take their own styling tools with them, then opting for a lighter dryer would be smart. You may also just want a lighter option in general. No one wants an arm ache when trying to achieve the perfect blowout.
If that is the case, then the Chic Republic option would serve you best. Therefore, it's important to read the description carefully of the product you want to purchase. If the weight is not shown, then you can get in contact with the seller, better to be safe than sorry. 
Frequently Asked Questions
What Is Considered A Quiet Hair Dryer? 
A typical conversation has a sound level of around 60dBs. A conventional hair dryer emits around 80dBs of sound. It is possible to find hair dryers that have as low as 60dBs of sound, particularly in stores that specialize in hair tools. 
Why are hairdryers so noisy? 
Traditional hair dryers have a bulky fan at the back. The motor's fan is much bigger than the dryer's nozzle, so when the airflow passes through, it makes a high-pitched noise. If the hair dryer manufacturer used low-quality motors or cheaper components in the product, the sound is likely to be louder.
This is why in hotels, for example, the hairdryers are likely to be pretty loud as they are bought in bulk from inexpensive places. Choosing a high-quality and well-made hair dryer will ensure you are having a quieter experience. As this guide discussed, these new hair dryers have used new technology to reduce that sound. 
Do Hair Dryers Cause Hearing Damage? 
Specialists state that extended exposure to sounds that are above 85dBs can cause hearing damage. For example, if a person is exposed to 85dBs of sound, the permissible exposure time is eight hours. If someone is exposed to 94dBs of sound, the permissible exposure time reduces to one hour.
Once sound reaches 100dBs, the exposure time reduces significantly, with 106dBs at four minutes, and 115Db at 30 seconds. 
Is A Hair Dryer Too Loud For A Baby? 
According to the children's hearing institute, sounds less than 80dB should not damage a child's hearing. Infants are susceptible to hearing damage because their skulls are thinner. Prolonged exposure to loud sounds can damage parts of the inner ear such as outer hair cells, inner hair cells, and inner ear nerves.
Since an infant cannot tell you when a sound is too loud for them, it is beneficial in taking precautions to avoid prolonged exposure to harmfully loud sounds. A good step in this direction is purchasing a hairdryer that has less than 80dBs of sound. 
How Can I Make My Hair Dryer Quieter? 
One way to make your hair dryer quieter without investing in a new one is to attach a diffuser to the end of it. However, these are mainly for curly-haired people to stop the hair from getting frizzy.
Another suggestion would be to simply go to a bigger room to dry your hair. Sound waves bounce off the walls faster in a small room, which has more impact on your ears. If you can use your hairdryer in a bigger room with soft furniture to absorb the noise, you'll really notice a difference.